Dear English readers, thank you for visiting my website ! Here you will find it's content translated by me.
Do not hesitate to get back to me for further informations,
Kind regards,

---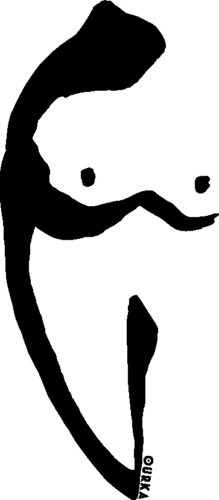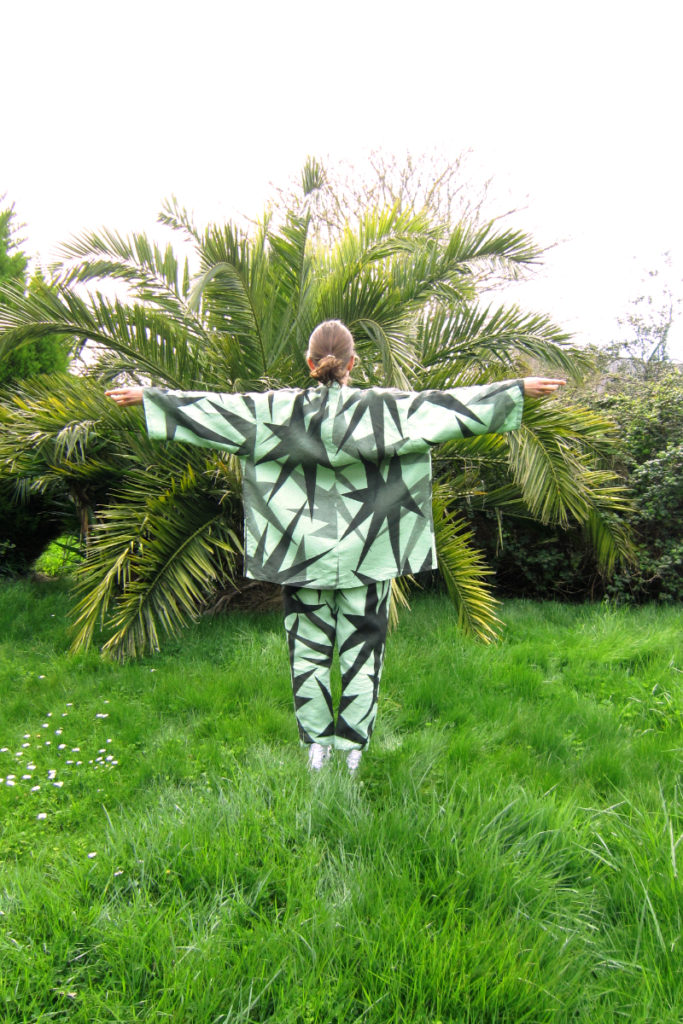 With OURKA I wish to restore the attachment to quality clothing, as an identity tool, in order to empower ourselves.
OURKA pictograms guide the eyes towards the label values ; the feminine power, consciousness, nature and creativity.
Let me introduce myself
I am Claire, the designer and maker behind the label OURKA, which I created 2 years ago.
I studied fashion design in the design school Duperré, in Paris, and expanded my education at the Royal Academy of Fine arts in Antwerp. I then worked freelance with the creation of a first textile embellishment brand.
As an independent designer, my imagination evolves around the beautiful natural materials I collect and the wild places of the world.OURKA was born naturally from my need to follow my creative intuition, and to meet the women who wear my clothes.

---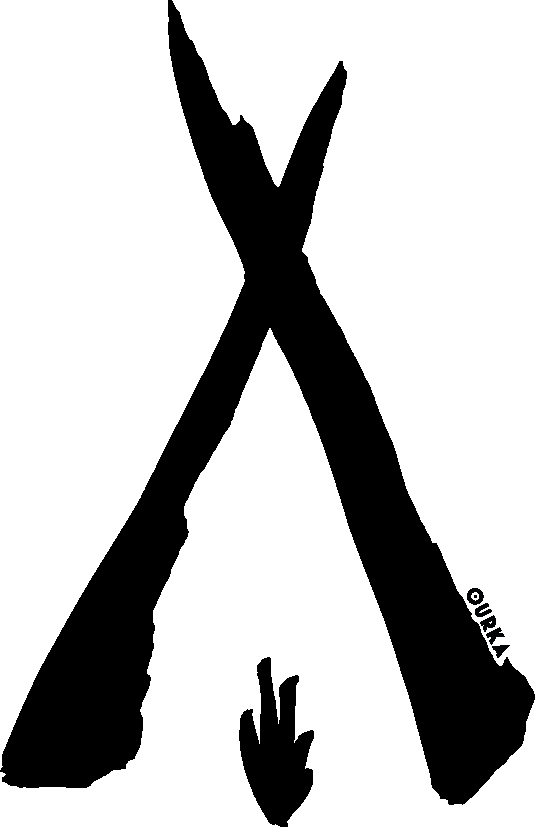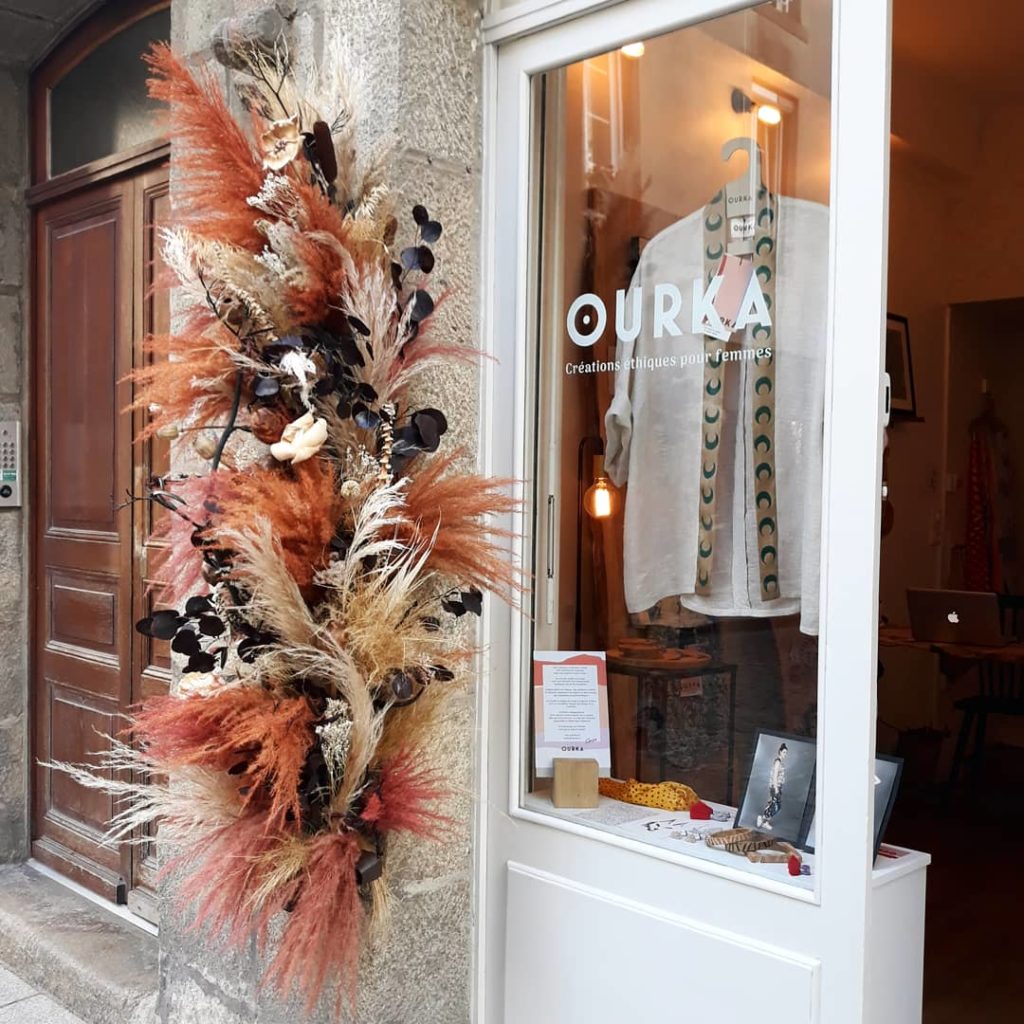 My Boutique OURKA is nestled in the heart of the historic city of Saint-Malo. The shop is open on Friday and Saturday from 2:30 p.m. to 7 p.m. Hours may vary seasonally.
Come meet me there and discover my latest creations, discuss your projects and outfits.
I am also at your disposal for an appointment, for a particular order, or a fitting in store.
When the store is closed, it's because I'm in the workshop.
See you soon !

---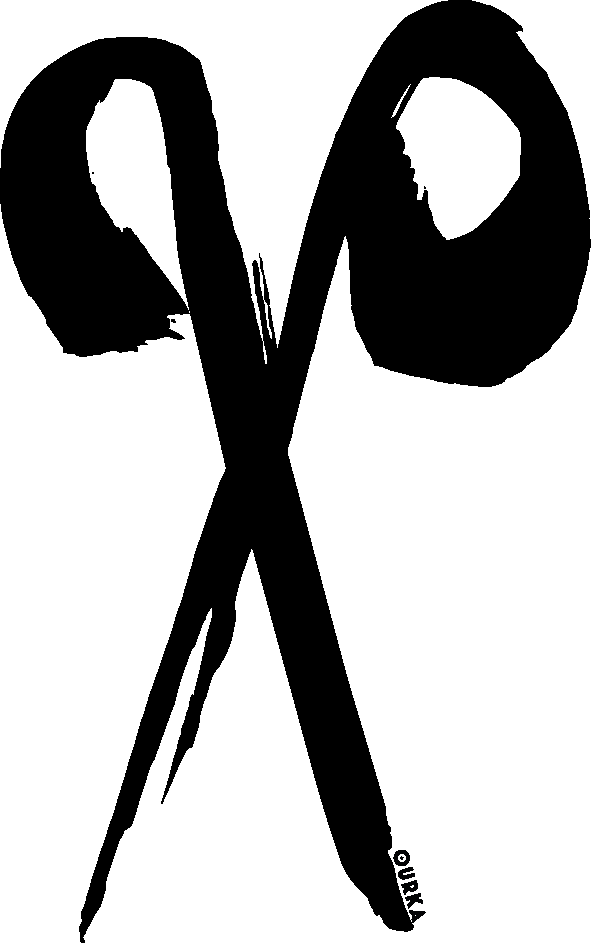 OURKA 's ethics :
• « European flax » & « Masters of Linen » certified linen
• Eco-friendly waterbased & vegan textile paint
• Entirely made in Brittany
• In Slow fashion : Small batch, artistic pieces free from fashion calendars and trends.
• Clothing are made without plastic or metallic components
• recycled and recyclable packaging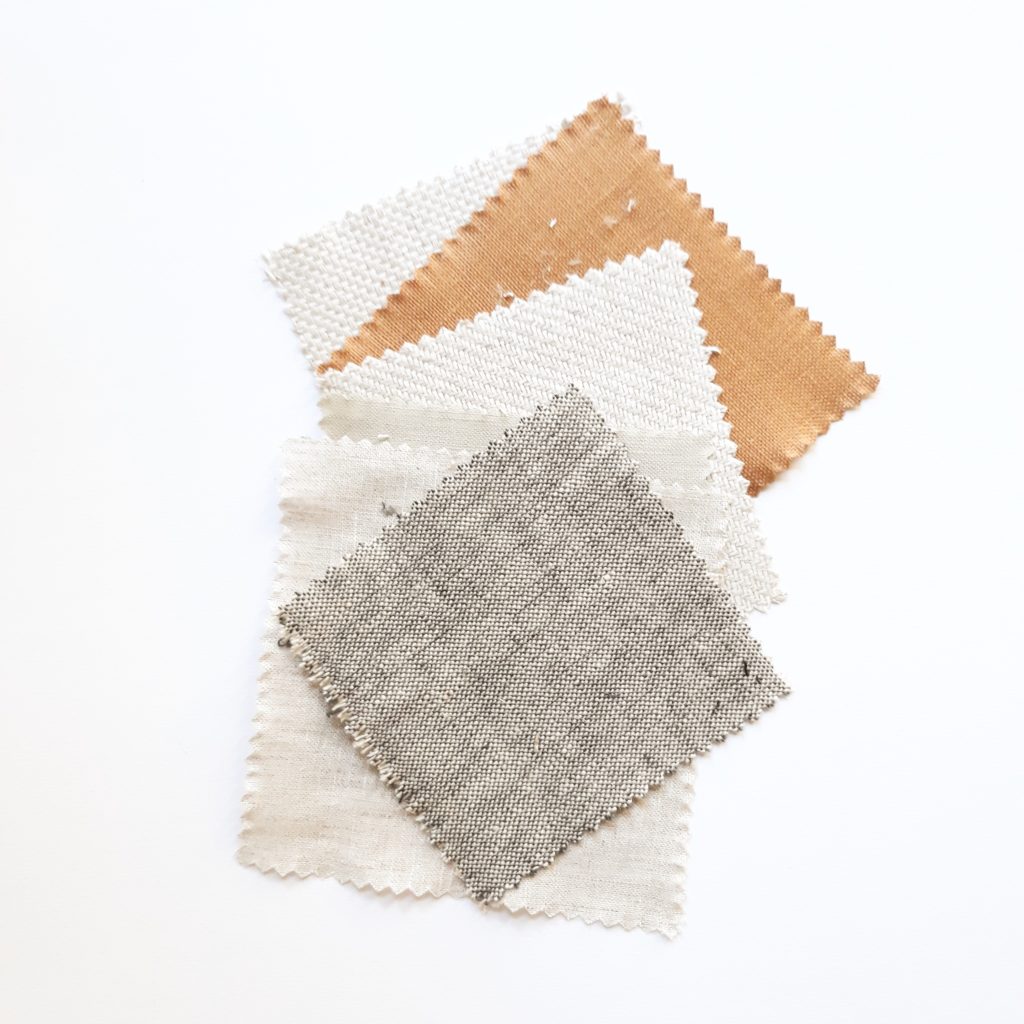 « Weaved moonlight »
Flax is the most ancient fiber transformed by mankind. The first piece was found in a cave in Georgia and is from 36 000 years ago. Egyptians called linen « woven moonlight », symbol of purity and durability.
OURKA clothes and accessories are in pure linen.
Flax is a sustainable crop by nature. It does not need pesticides or irrigation, only little or no fertilizer, which is five times less than cotton. The plant is mechanically transformed, only color treatments involve chemicals. Linen is a zero-waste material, each part of flax, as well as residues, are used.
I prioritize natural shades, Oeko-Tex certified linen, and only choose references dyed in Europe, as legislation is strict regarding waste water treatments. Sustainable, fully biodegradable, linen is hypoallergenic, antibacterial and heat-regulating.
With OURKA, I give a graphic and contemporary style to my linen selection.
Vegan & certified
OURKA pieces are painted with and environmentally friendly paint, water based, solvent, chemicals, heavy metals, PVC, BPA & Phtalates and micro-beads free.
They are vegan, they have not been tested on animals, nor do contain any animal products.
I paint directly on the fabric with an airbrush gun, or a brush, I project or dilute paint on linen, like on a canvas.
Heat fixed, they are scrub and wash resistant.
It is to preserve the paintings and prints that I recommend a delicate care ; put your garment inside out, hand wash, or chose a « hand wash » or « wool » program on your machine, hang dry and iron inside out.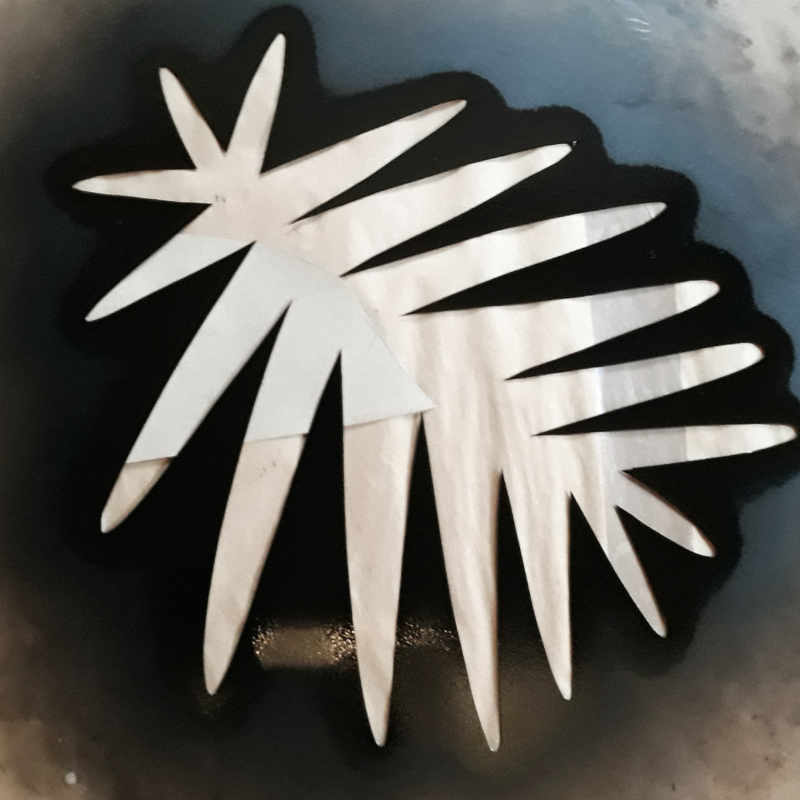 Slowly made in Brittany
From the sketch to stitching the final label, every step is happening in Brittany, I create patterns, hand paint, stitch and finish each OURKA piece.
Clothing is stitched with 100% cotton yarn and finished without plastic or metallic components.
Making « in house » allows me to control every step of the garment and suggest special orders and alterations to my customers.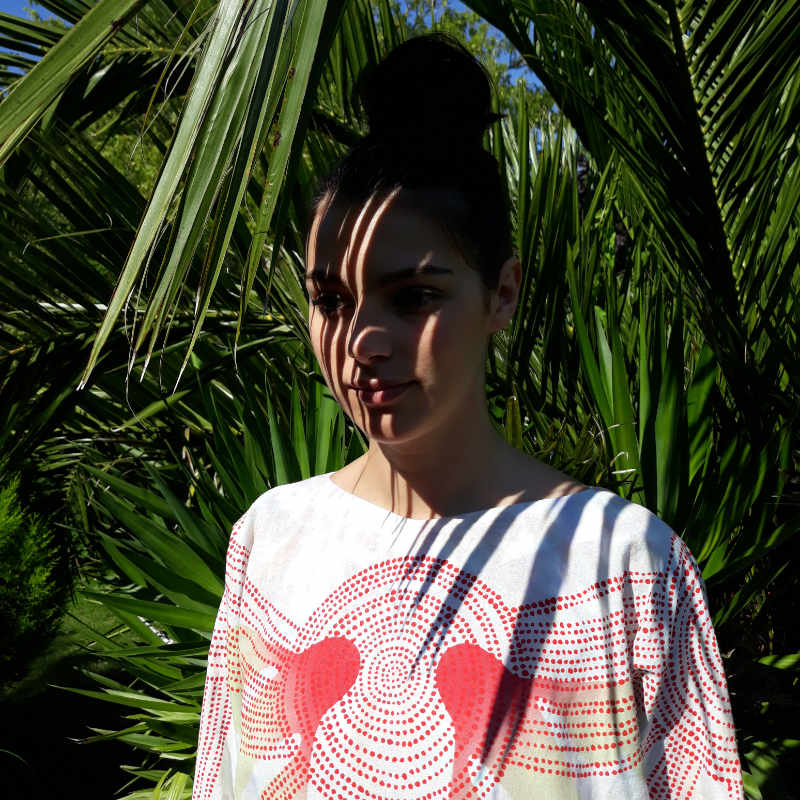 Wearable art
« The best design trend is to not follow one. »

Born of a personal creative process, and following a sharp ethic, OURKA designs don't fit in the obsolete trend of the moment and don't disappear based on yearly seasons.
Each OURKA design is made in very small batch, colors are mixed along production giving each peace it's own color signature, as wearable art.
Meant to become one of your favorite pieces, they have a strong personality that doesn't fade through seasons. Year after year, an OURKA design will match a more casual wardrobe making a unique style.
---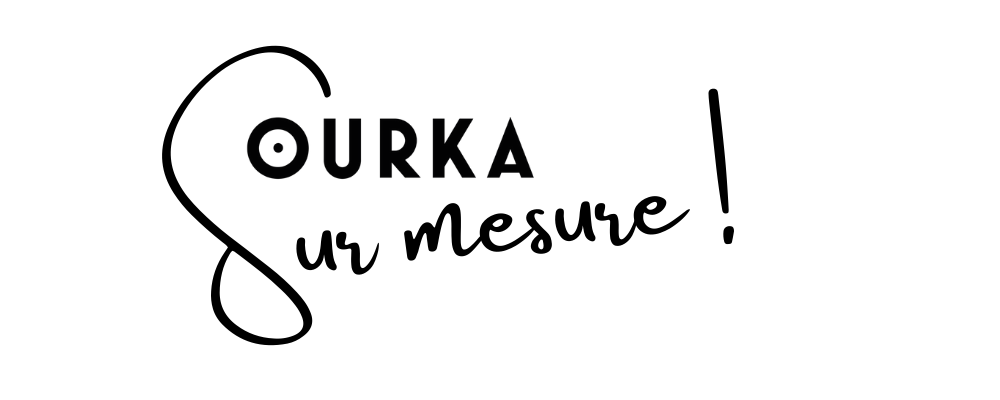 All sizes, all bodies, your custom piece tailor made in linen.
With OURKA, I am committed to adapting to all women, to offer more creativity and freedom, with strong and sustainable designs.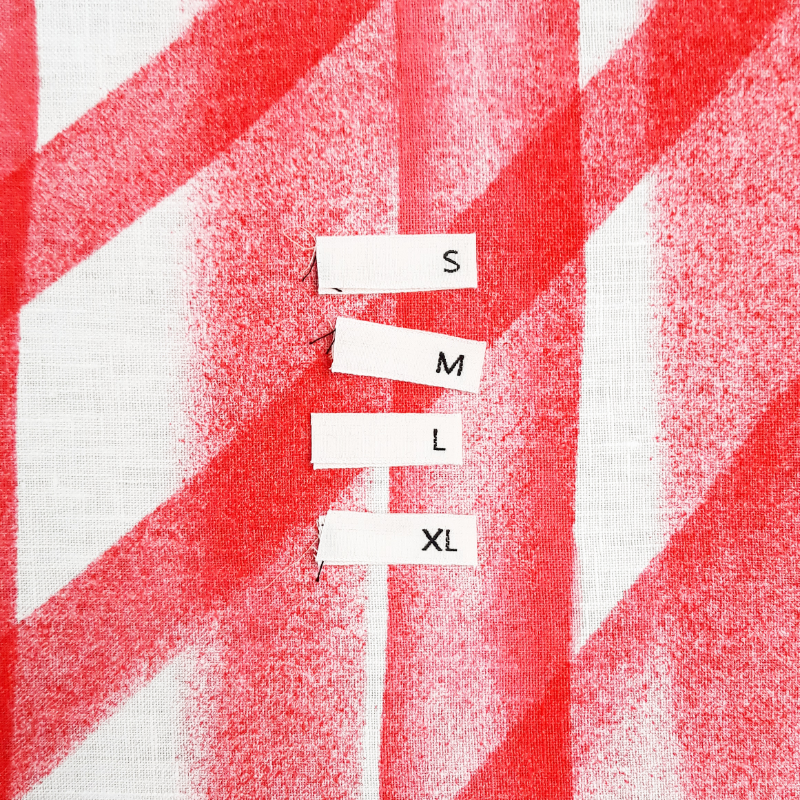 All sizes, all bodies
Obviously, length alterations and small adjustments are offered so that the OURKA creation can match you perfectly.
Also, Ladies, if your size is not available, on order, I adjust my patterns to your measurements, at the price of the item in the store.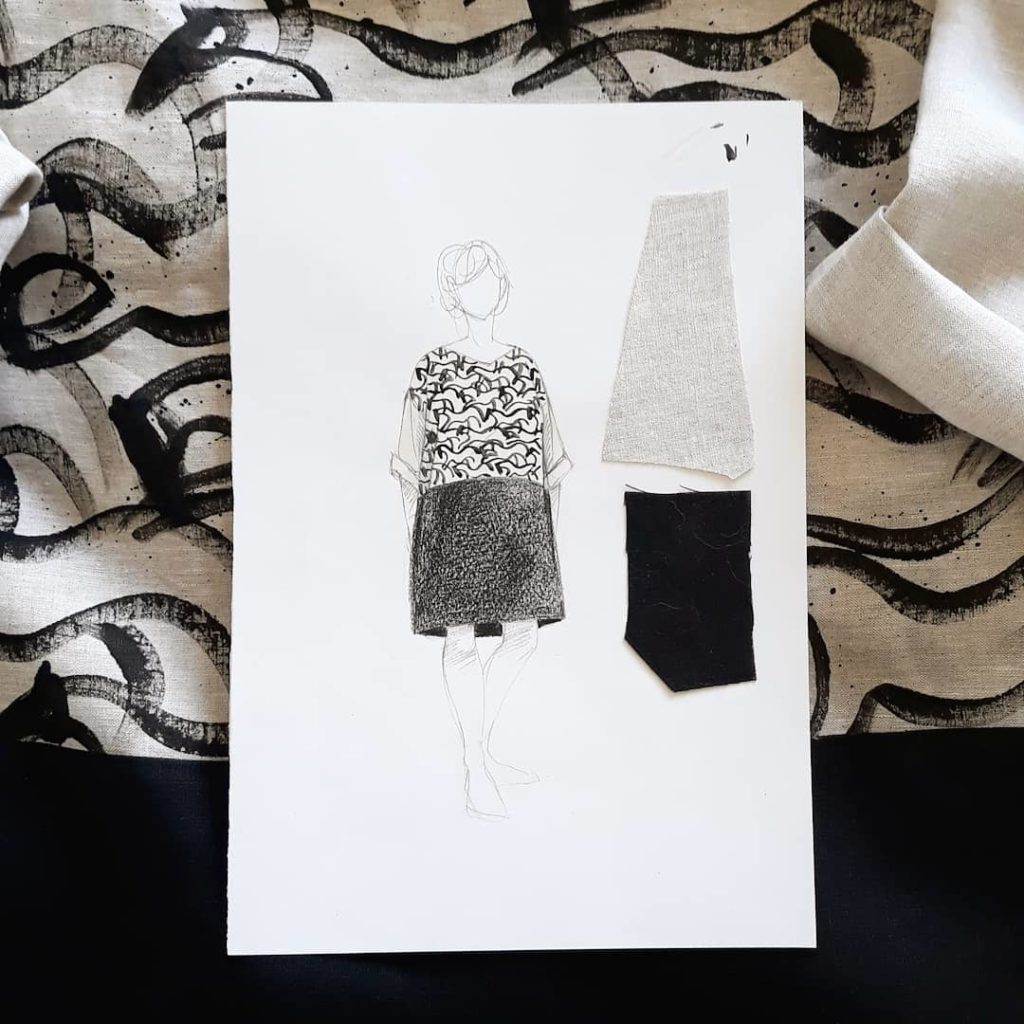 Your custom piece
Finding your OURKA favorite shape and adding colors and paintings to make your unique piece, it's possible !
That's not all…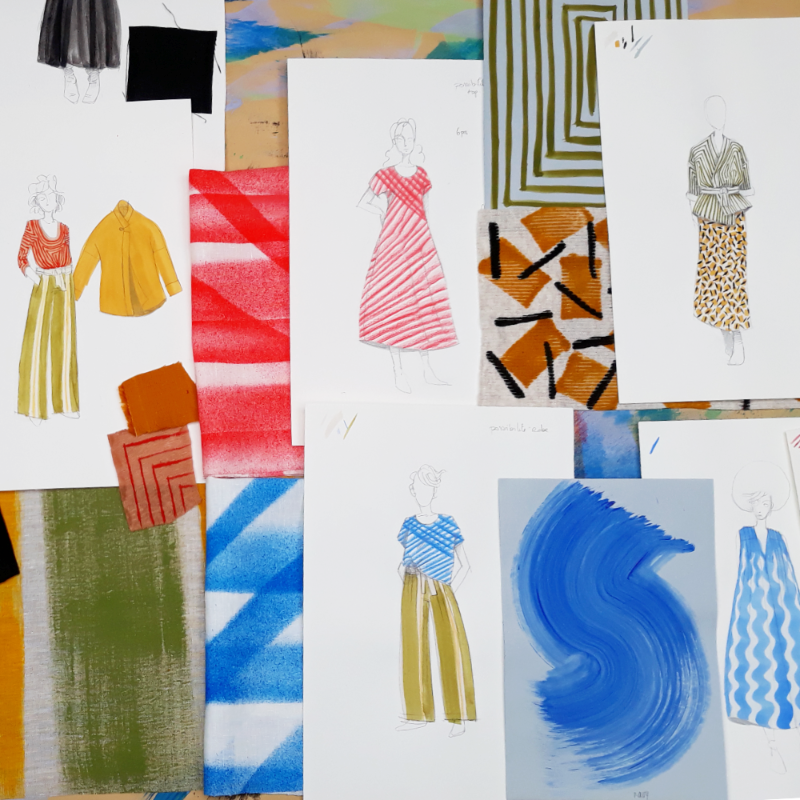 Made to the measure of who you are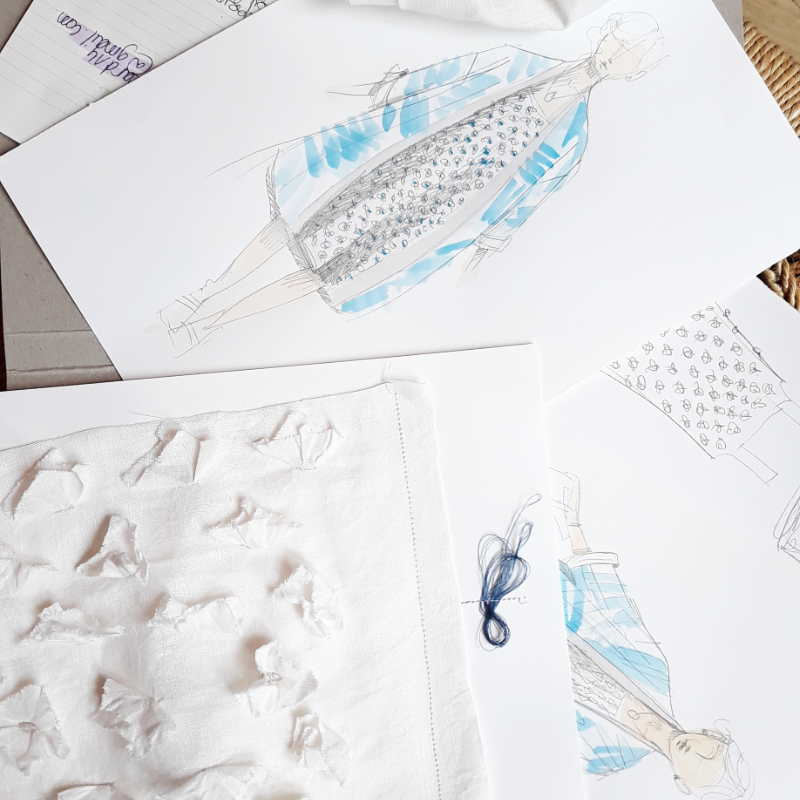 With the creative approach of sketches, samples and fittings, get yourself a tailor made style in linen.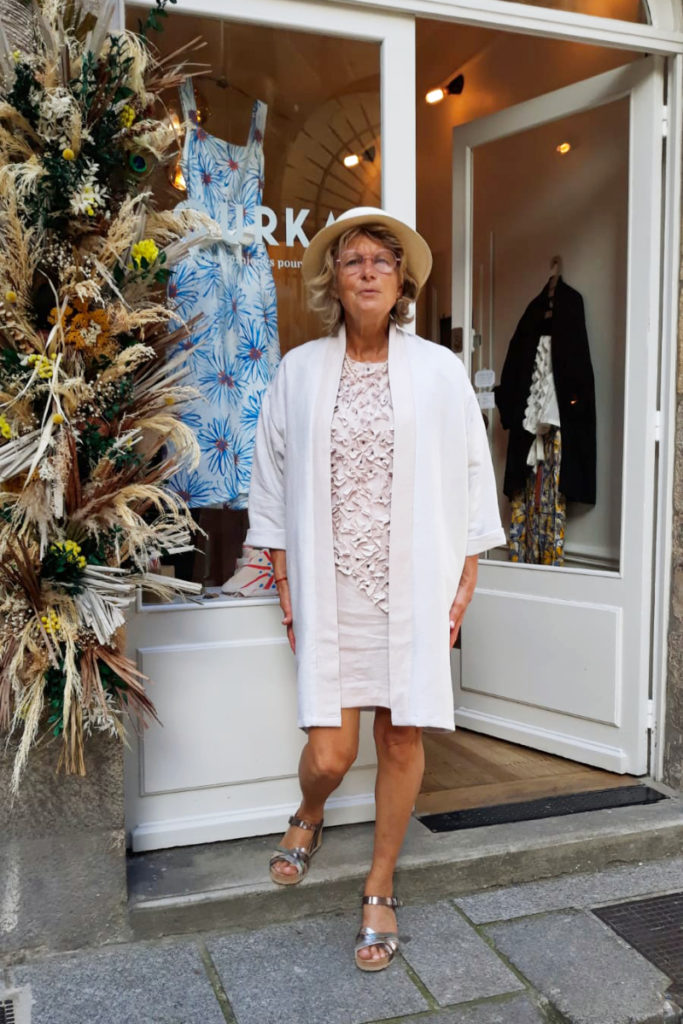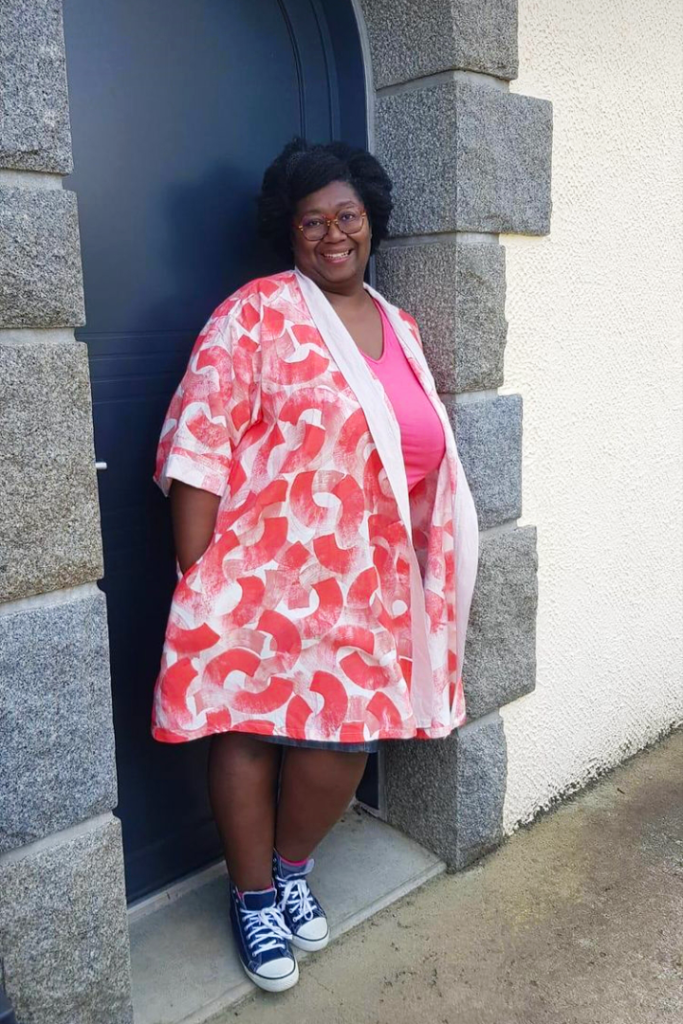 For an event or just to treat yourself, let's talk about it!
You deserve to dress like you are.
---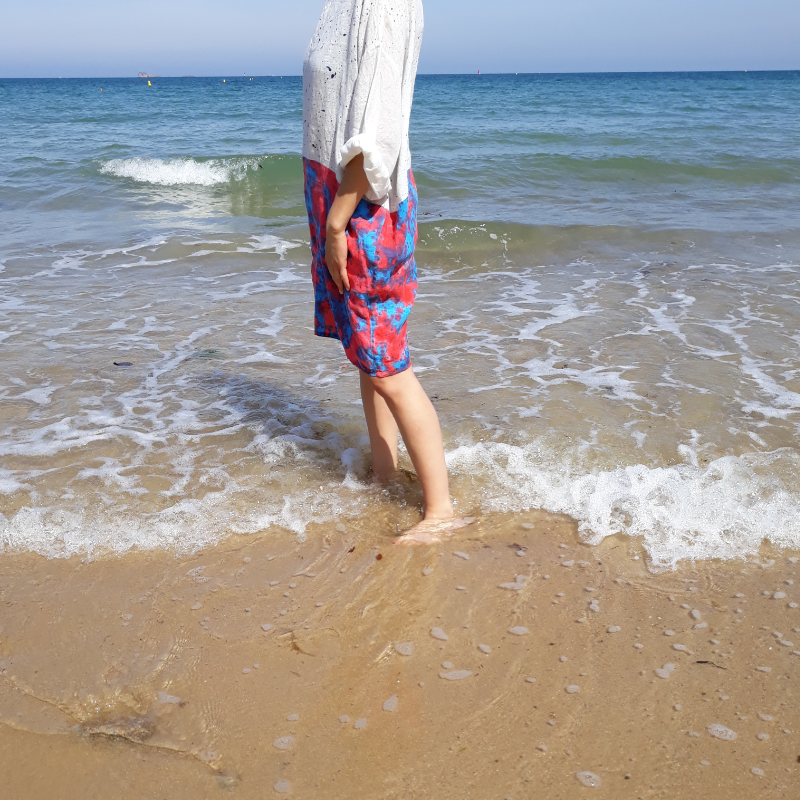 You can follow OURKA's adventure by adding your email address.
You receive inspiring emails I personally write and compose.
I show you fresh new pieces out of the studio. And share drawings with you.
Join me !