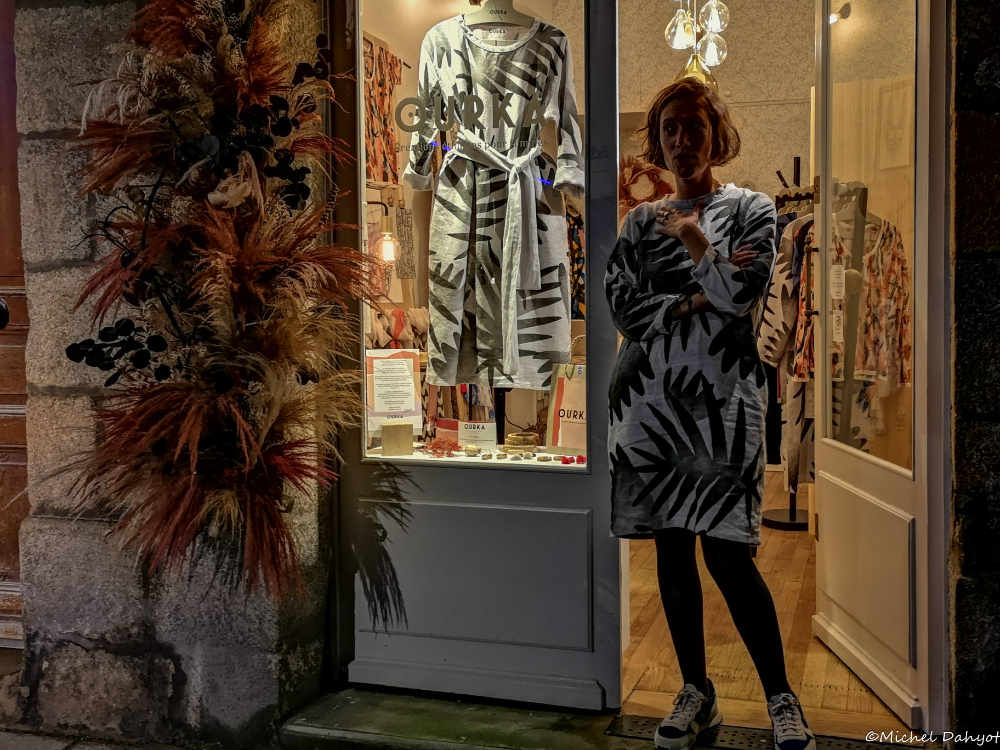 J'ai étudié le design de mode à Duperré, à Paris, et à L'Académie Royale des beaux arts, à Anvers.
Je travaille ensuite en free-lance avec la création d'une première marque d'embellissement textile.
Créatrice indépendante, mon imagination évolue autour des matières naturelles que je collectionne, et des lieux sauvages qui m'inspirent.
OURKA est née naturellement de mon besoin de suivre mon intuition créative, et de rencontrer les femmes qui portent mes vêtements.
I studied fashion design in the design school Duperré, in Paris, and expanded my education at the Royal Academy of Fine arts in Antwerp.
I worked as a free-lance with my first label dedicated to textile customization.
Independent designer, my imagination is nourished by the beautiful natural materials I collect and the wild places of the world.
OURKA was born naturally from my need to follow my creative intuition, and to meet the women who wear my designs.